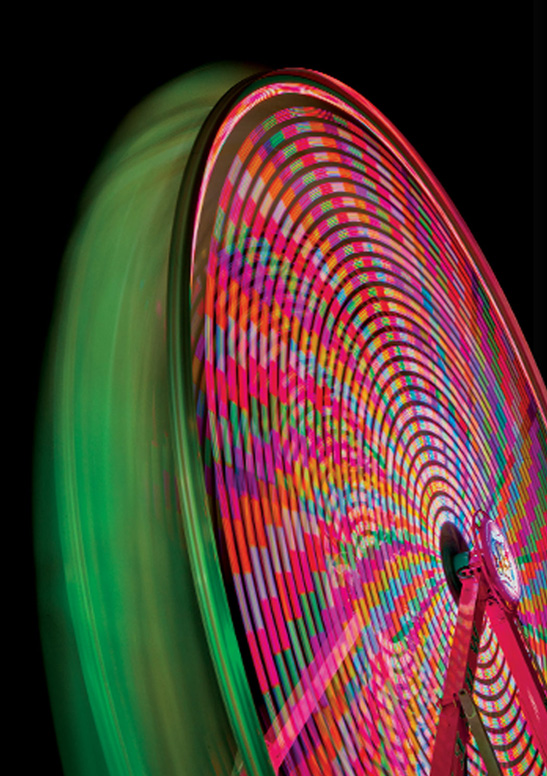 Softcover: 34 pages/ 8.25" x 10.25"
Photographs and text: Arthur Drooker
Publisher: Arthur Drooker 2019

During the summer of 2019, Arthur Drooker attended county fairs in Northern California, from Marin to Santa Cruz, and just for fun made long exposures of rides in motion, capturing the blurs of color and patterns of light. The eighteen color photographs included in this monograph become increasingly abstract, even astronomical. With this shift in focus, Drooker transformed the midway into his own Milky Way. So buckle up and hold on tight. Welcome to Cosmic Carnival.
or pay via Venmo (Arthur-Drooker)
California residents add 8.75% sales tax ($2.20)
For orders outside the continental United States contact arthurdrooker@gmail.com.